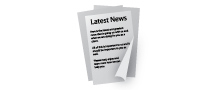 Featured Social Marketing Expert Trainers at the International CES (Consumer Electronics Show) in Las Vegas

99648
Leads delivered to customers online 2012 to by Building Better Websites!
SEO, Internet, Website & Social Marketing Experts Since 1995
Internet Builder Consulting has built over 1,800 website solutions for customers nationwide since 1995 - 19 years of success. A true "One Stop Solution" for your business building award winning expert website designs, website development, website hosting, Search Engine Optimization (SEO) Social Media Marketing & Social Networking, training, consulting, professional photography, virtual tours and Internet Marketing services through our teams of in-house experts.
Contact Internet Builder Consulting today for an expert consultation to see how you can reach more customers and make more money through effective website design solutions.
A website is only as good as the results it delivers! Websites built by Internet Builder Consulting have delivered 99,648 buyer leads through our search engine optimization and social media marketing to customers from 2012 to . Anyone can design a website, Internet Builder Consulting is the only firm with 19 years experience and proven results for customers nationwide!