Custom Programming & Application Development
Custom Website Programming for Online Functionality & Seamless Integration.
Equip your website with the expert tools that can help drive your online business for higher levels of success. Custom application development and programming enables complete control over all areas of the website via online updating content management systems.  Direct submission and ties to existing systems at your location to provide website content, updates and information or integration of 3rd party software is completed by Builder Consulting staff professionals.  No project is too large or complex for the seasoned programming and development experts with a combined 72 years of experience.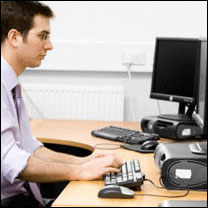 In the online world, programmers are to websites just as mechanics are to vehicles. When your car has a complicated problem, you take it to a shop for repair. When your website needs specific functionality, you take it to a professional website expert for solutions. Builder Consulting  employs qualified programmers who create and maintain databases, shopping carts, Intranet websites, PeopleSoft, Timberline, Google Base, Microsoft 's SQL Server, .NET, ASP, C+, AJAX, JavaScript, PHP, Perl and ColdFusion to name a few.
Custom databases as simple as a list of users, their user names, and login information or as complex as a directory of several thousand products in hundreds of categories and subcategories. Builder Consulting is skilled in a variety of website programming languages including AJAX, JavaScript, and ASP for the purpose of developing, managing, and maintaining databases of any size or scale regardless of application.
Customized eCommerce solutions do more than market your products using skilled and experienced programmers to transform your business into a Internet enabled company to compete with any business.  Whether you need a simple request for a quote or complete shopping, payment, and fulfillment capabilities, Builder Consulting customizes programs to suit your specific business needs.